Love is somewhere near the bottom of Lily Thomas' list of life goals, right next to competitive eating and underwater cave diving. She's spent six years pirouetting and pliéing her way up the ranks of the New York Ballet with her eye on the prize and love in the back seat. But now that Blane Baker -- Lily's long time crush -- is finally single, she'll throw her rules out the window without thinking twice.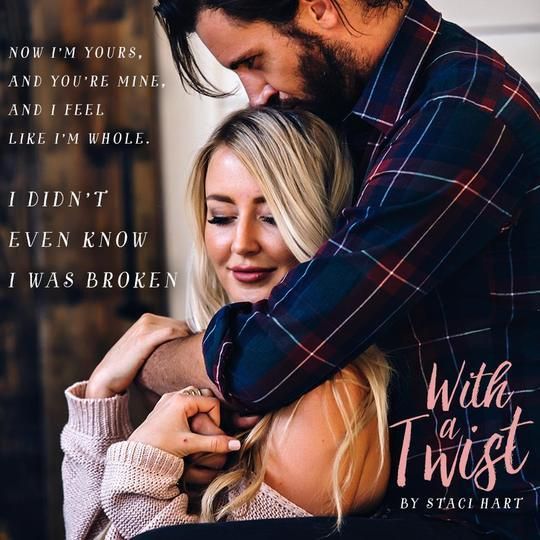 Reality with Blane isn't as epic as the fantasy she imagined, and the truth sends her spinning straight into the arms of the man she never knew she'd always wanted.
West Williams has been friends with Lily since the day she moved into their building and he saved her armoire from a swift, sudden death by staircase. Their friendship has always been easy, the boundaries clearly defined. With neither of them willing to risk their relationship, they've drifted happily through the years as companions, never considering more.
That is, until they do. And that realization changes everything.
I rated this book 4 *****'s
One of the sweetest book I ever read.
Having a best friend whom you secretly LOVED is not easy. You are vulnerable of losing a friendship. You also need to take a chance to let you know your best friend how you feel for each other. One of the sweetest book I ever read this year. It made ma laugh, cry but the same time fall in-love. With A Twist will melt your heart. It will also inspire you. There is so much to learn beside strong friendship. I can relate a little something from this story. It brings a smile to my face when I remember somebody who means a lot to me. I highly recommend this to everybody who loves romance.
Please do not forget With A Twist will come out on the
16th of July
. You should pre-order it here in
Amazon
.
Disclosure:
I am privilege to read the ARC of Ms. Staci Hart's new book With A Twist. All my thoughts and opinions are 100% honestly mine.