Author
Aurora Zahni
is a very funny author. He is also the sweetest author I ever known. I got all his books in my Kindle. I am not satisfied with just e-books so I ordered paperbacks. He is very sweet.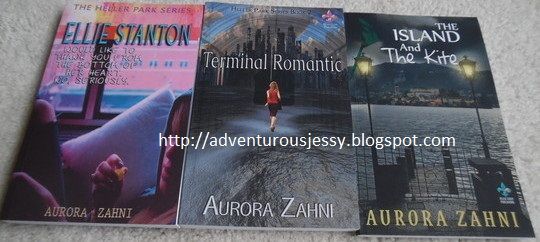 He signed all my three books which I am very grateful and thankful. I LOVED signed books. They are the best book to read and take care of.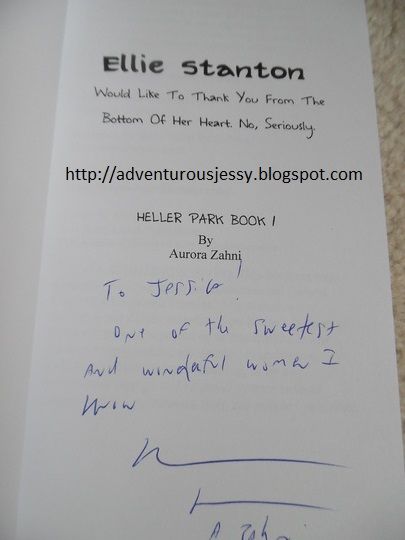 I read his first book
ELLIE STANTON
which is a great book. You can read my review
here
. I still need to read his second book
TERMINAL ROMANTIC
.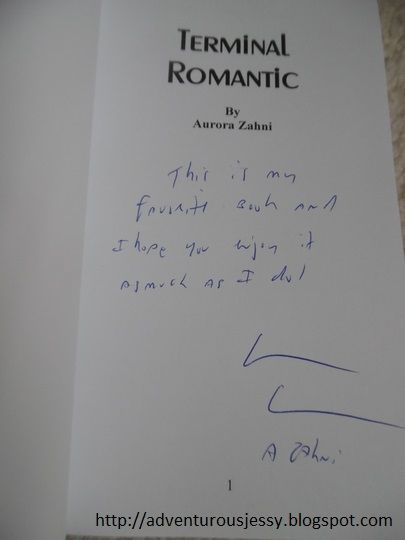 He said it is his favorite. I cannot wait to read and find out. I have not also read his third book
THE ISLAND AND THE KITE
. All of his books you can click them in
Amazon
. You can also check his
Facebook
and follow him in
Twitter
. I am already stalked him.