Alexa Reed
Series is one of my favorite series by
Ms. Hilary Wynne
. Have you read it yet? You should it is because the story is so beautiful. You will aim for a roller coaster ride that will me your heart beat fast into a stop that will tae your breath away. You are in luck. Ms. Hilary Wynne's Alexa Reed Series
Stay
,
Hold On
and
Promise Me
are on sale for $0.99 cents from today until midnight.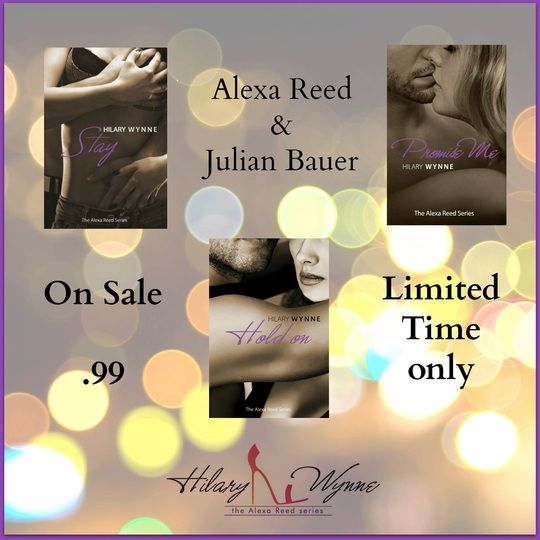 I have e-copies of these books. I also have signed boos as well. My weakness is that if I LOVED the book which am sure, I want them in paperbacks as well. Why don't you read for yourself and click the links from Amazon.

I rated the three books 5 *****'s. I wish I could rate more. It is sexy, makes you wild, will brought you to tears and fall in-love with Alexa Reed and Julian Bauer in the beautiful state of Florida which until I need to delete that in my bucket list.