I took these pictures last night when my family is having dinner. It nine passed nine at night. The night is still light. Yesterday was the first day of summer. It is also the longest day
of summer. Day by day, it gets one minute darker as what my husband says. We will see if he is right by that theory.
It's nine passed nine yet still light outide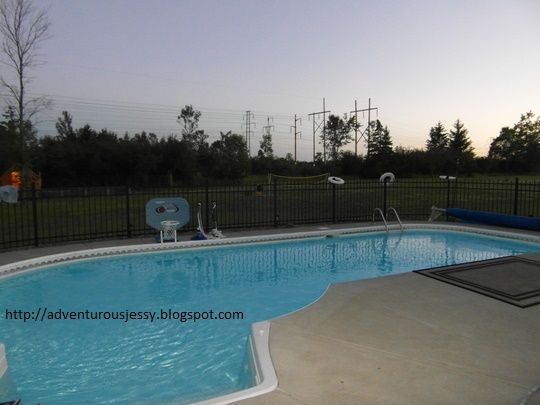 It's nine passed nine yet still light outside
The first picture is by the pond. The second picture obviously is by the pool. Today is the second day of summer. I plan to go to church by myself if my kids will not go with me. Probably do grocery shopping afterwards. We will spend the day outside and enjoy this glorious days of summer before old man winter comes.