Today our dearest Grandma is celebrating her 82nd birthday. I wish her good health the most. I hope that she feels better. Our Grandma was at the hospital because she cannot breathe. She has an emphysema. She is using a tube to help her breath. I wish our Grandma the best health. We got to see her few days ago.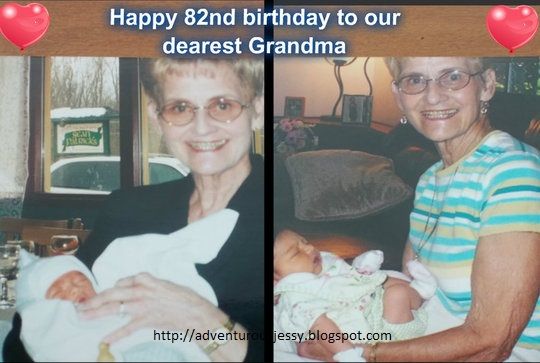 My kids when they were babies with their Grandma
Christmas Eve with their Grandma
By the way, here are photos when my kids were babies. You can see the difference between my two babies. The big brother is so little because he was born premature. The little girl is so much bigger though she was born a week early. Here is the recent picture of them I took last Christmas. My kids are growing fast.