Coming August 16th – Torn from Two, MMF/Bisexual Erotica from Amazon International Bestselling Erotica Author Sam JD Hunt.
Torn from Two people he loves more than life, Nathaniel Slater must navigate the dangers of finding his missing sister alone while being pursued by a psychopath intent on killing him. Rex Renton and Penny Sedgewick are determined to stop at nothing to repair their love—can they overcome daunting obstacles to once again fuse three broken souls into one?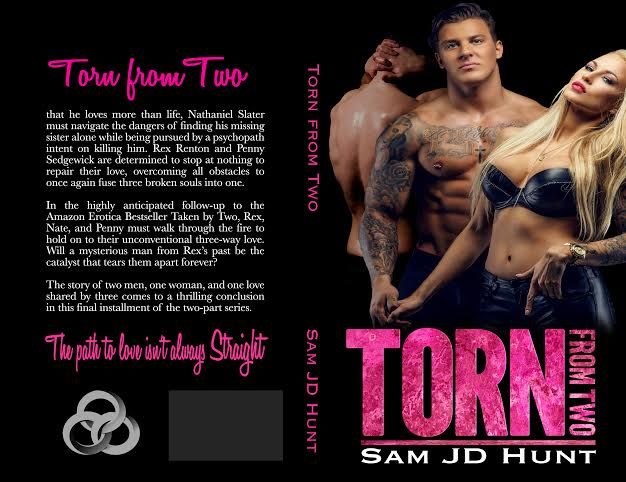 In the highly anticipated follow up to the Amazon Erotica Bestseller Taken by Two, Rex, Nate, and Penny must go through trial by fire to have a chance at happily ever after. Are they strong enough to hold on to their unconventional three-way love when a mysterious man from Rex's past may be the catalyst that tears them apart forever?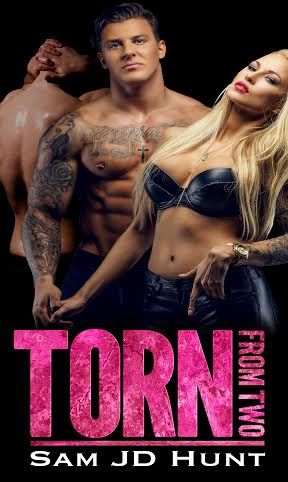 Torn from Two is best read as a follow-up to Taken by Two. It is MMF/bisexual erotica and intended for 18+ readers only. This romantic adventure has a HEA ending, and is a full-length novel of approximately 60k words. Torn from Two features love between two men and one woman and does not involve a love triangle or cheating. This novel completes the two part series.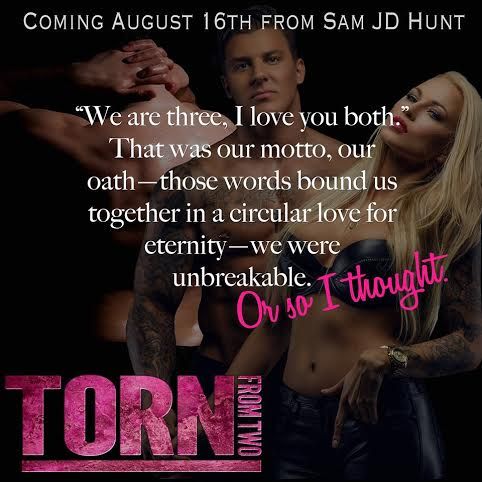 Torn from Two releases on Amazon Kindle, Kindle Unlimited, and Paperback August 16th. A .99 limited pre-order sale will take place two weeks prior to release starting
August 2
nd.
Catch up on book one, Taken by Two, before the release:
Two men, one woman, one love.