There are two sides to every story and this is my version…
Silver spoon? Spoiled?
Definitely not how I would describe myself.
After growing up in a dysfunctional home, my future was basically laid out for me—get stuck in Bethel Falls and watch the only girl I ever loved move on to greater things.
Of course, life can be one unpredictable S.O.B., and now that the tables have turned, I've found myself a successful job hundreds of miles away from her.
So now that I have to move back, why am I so scared?
But hey, if I could survive my mother, an obnoxious new stepbrother, and a near death experience, then seeing Rocky again shouldn't be too horrible.
At least, I hope it won't…
I was given an opportunity by Ms. S Briones Lim to read her second book One And Done from her Two Outta Three Series. I do appreciated it and very much thankful for the opportunity. The second book is Jesse's POV. I also read the first book. It is an amazing read. You check it out in
Amazon
.
It's sweet, it's funny and yet very emotional
I LOVE Jesse's POV. It gives you more about his true self. This poor guy has been through a lot from school, family and life being stinks. I am so glad that he came back as a better person to face Rocky, his high school Bff and his secret love.
Life is sucks for him. I am just happy that it turned out better for him. Thanks to his Dad for not giving up for a second chance to give his son's life the best. He became successful yet something is missing his true love Rocky.
Their opportunity to get back together is full of twist and turn. Checking up on Rocky and found out she has a boyfriend is not easy for this hearth throb. I am so glad that things happen for this two and revealed their mutual feeling for each other. Their first time is the sweetest. I LOVE that scene. Ms. Lim did amazing.
I am looking forward for the third book. I cannot wait.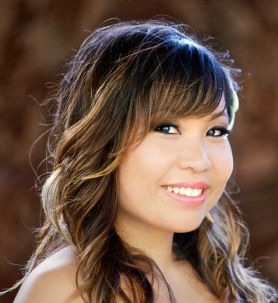 You can learn Ms. S Briones Lim's writing in her
blog
,
Facebook
and
Twitter
. You can also follow her in
Goodreads
.
Disclosure:
I received the electronic book for free. I did not receive any compensation. All my thoughts and opinions are 100% honestly mine,