My eldest son has a classmate from his class that had a sleep over that night. The next day is his birthday. He turned 12 years old. We thought that he wanted to go home and celebrate his birthday with his own family. We were surprised that he does not want to go home.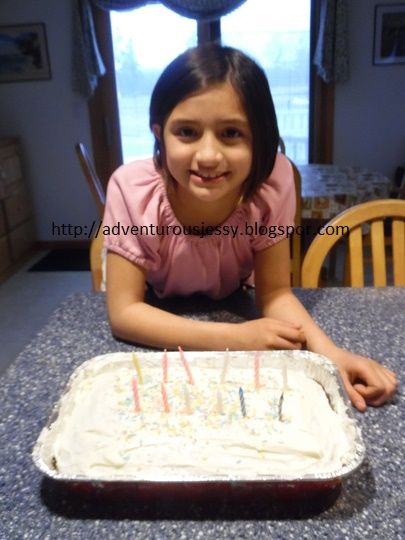 I even did not make special or buy him gifts for his birthday. We felt bad. My husband told me that I will make him a cake. I even bought a ready to chicken for dinner just for us. I am glad that I bought some pasta with me. We have that for the night then and have the chicken the next night.
.
I am thankful that I have a cake mix and frosting in my pantry. I have a carrot mix bake cake and a vanilla frosting. My kids help me prepare the cake mix and the ingredients while I reheat the oven. I mix the cake and my son set the timer for two minutes for me.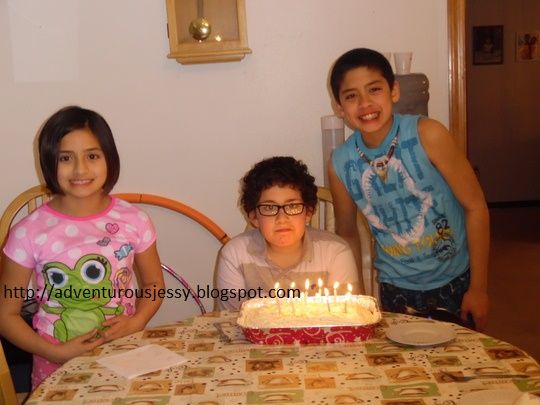 We bake the cake at 325 degrees for about 38 minutes. We wait ten minutes to cool off. My summer babe and I help together to put the frosting on. She also put 12 candles on the cake. I hope that we made N's birthday a little fun though we do not have gifts for him.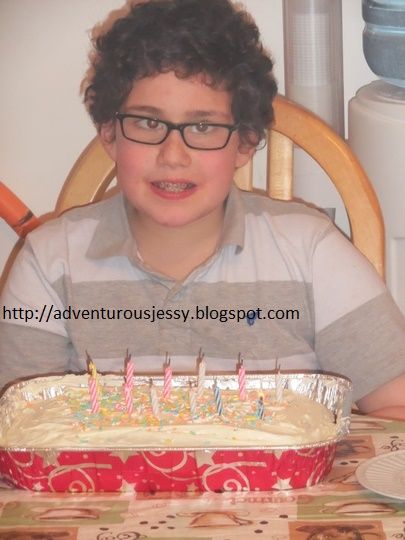 We had cake after dinner. Here are some pictures I took yesterday. I also took a video. He is one very shy birthday boy.