I never so hook with the movie just like Fifty Shades of Grey before. I watched it four times already. I watched three times by myself. I watched it one time with my husband which he thought that the movie is really good. He said he does not like the ending. He never read the book yet.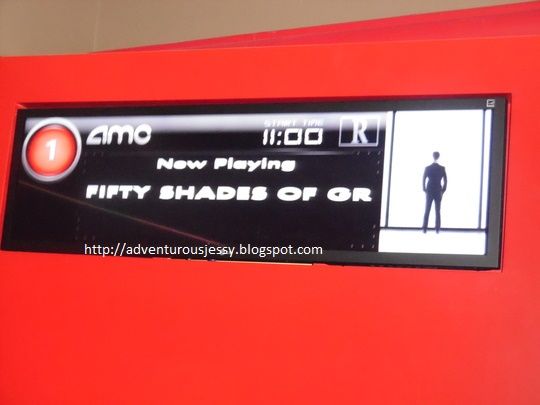 What makes me so hook with this movie? I love the book and of course I love the movie as well. The movie is so funny to watch. It is a very sexy movie as well. It is a very emotional movie too. You will laugh, turn on and cried. Be prepare when you watch the movie.
I still have the three Fandango coupons to watch for the movie Fifty Shades Of Grey. I also have an award card from the movie theater which helps me gain points. I just redeemed my $10 which I used to buy the popcorn and small pop which I upgraded for a size medium free.
I drove to the theater. It is a 30 minutes drive from where I live. I am glad that the sun is out today. I think the snow is melting a bit. It is still very cold outside as spring is not here yet. I am the first to arrive in the theater. I usually bought my ticket online but not this time. I know that the theater is not fully booked. I picked a different seat too.
I am so addicted to this movie Fifty Shades Of Grey. I cannot wait to watch it all over and over with my DVD. I just need to wait couple of months before it is delivered by Amazon.